Culinary Cooking Class
One to Four Week Cooking Sessions
Starting May 24th through August 13th
Learn how to prepare: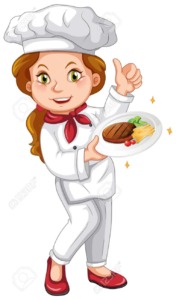 Breakfast, Lunch and Dessert/Snack
And lots more!!!
 Cost is $150 per student per week plus a registration fee of $40 (this includes their chef jacket with their name embroidered on the jacket and chef hat)
Please mention the above date when registering your child on line!
Orientation will be held by appointment only! Please call 504-669-4966 to schedule a meet and greet with Chef Sherri!