Culinary Cooking Class
One to Four Week Cooking Sessions
Starting May 22nd through August 7th
Learn how to prepare: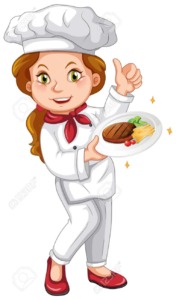 Breakfast, Lunch and Dessert/Snack
And lots more!!!
 Cost is $175 per student per week for a minimum of 2 weeks! (For just one week session cost is $180 per child) for a bonus add $40 for a Chef hat and Chef Jacket!!
Please mention the above date when registering your child on line!
Click on this link to register now:  https://forms.gle/MQtoXKdZ7gh1hPvS7